Regular price
Sale price
$21.00 USD
Unit price
per
Sale
Sold out
Indulge in the luxurious blend of nature's finest ingredients with our Neem & Quasil Clay Face Mask with Vitamin E, and transform your skincare ritual into a soothing and rejuvenating experience. Your radiant, revitalized complexion awaits.

Powered By:
Quasil, Neem, French Green Clay, Vitamin E

For Deep Cleansing: The combination of green clay and neem extract deeply cleanses the pores, helping to remove dirt, excess oil, and impurities that can lead to breakouts.

Acne Control: Neem's antibacterial properties help combat acne-causing bacteria, reducing the occurrence of pimples and blackheads.

Skin Soothing: Quasil extract and green clay work together to soothe and calm irritated skin, making this mask suitable for sensitive skin types.
Detoxification: Green clay's ability to draw out toxins from the skin helps improve skin texture and clarity, leaving your skin looking revitalized.
Usage:
Start with a clean face. Gently cleanse your skin to remove any makeup, dirt, or impurities.Apply a thin, even layer of Green Tea Face Mask to your face, avoiding the eye and mouth areas. Leave the mask on for 10-15 minutes, or until completely dry. You may feel a tightening sensation as the mask dries, which is normal.
Rinse off the mask with lukewarm water, using gentle circular motions to exfoliate as you remove it. Pat your face dry with a clean towel.
Follow up with radiate or your favorite moisturizer to keep your skin hydrated.
Frequency:
For oily or acne-prone skin, use this mask 2-3 times a week.
For normal to dry skin, limit use to once a week to avoid over-drying.
Note: Always perform a patch test before using a new skincare product, especially if you have sensitive skin, to ensure you do not have any adverse reactions. If irritation occurs, discontinue use.
Care Instructions

Store in a cool, dry place.
Share
View full details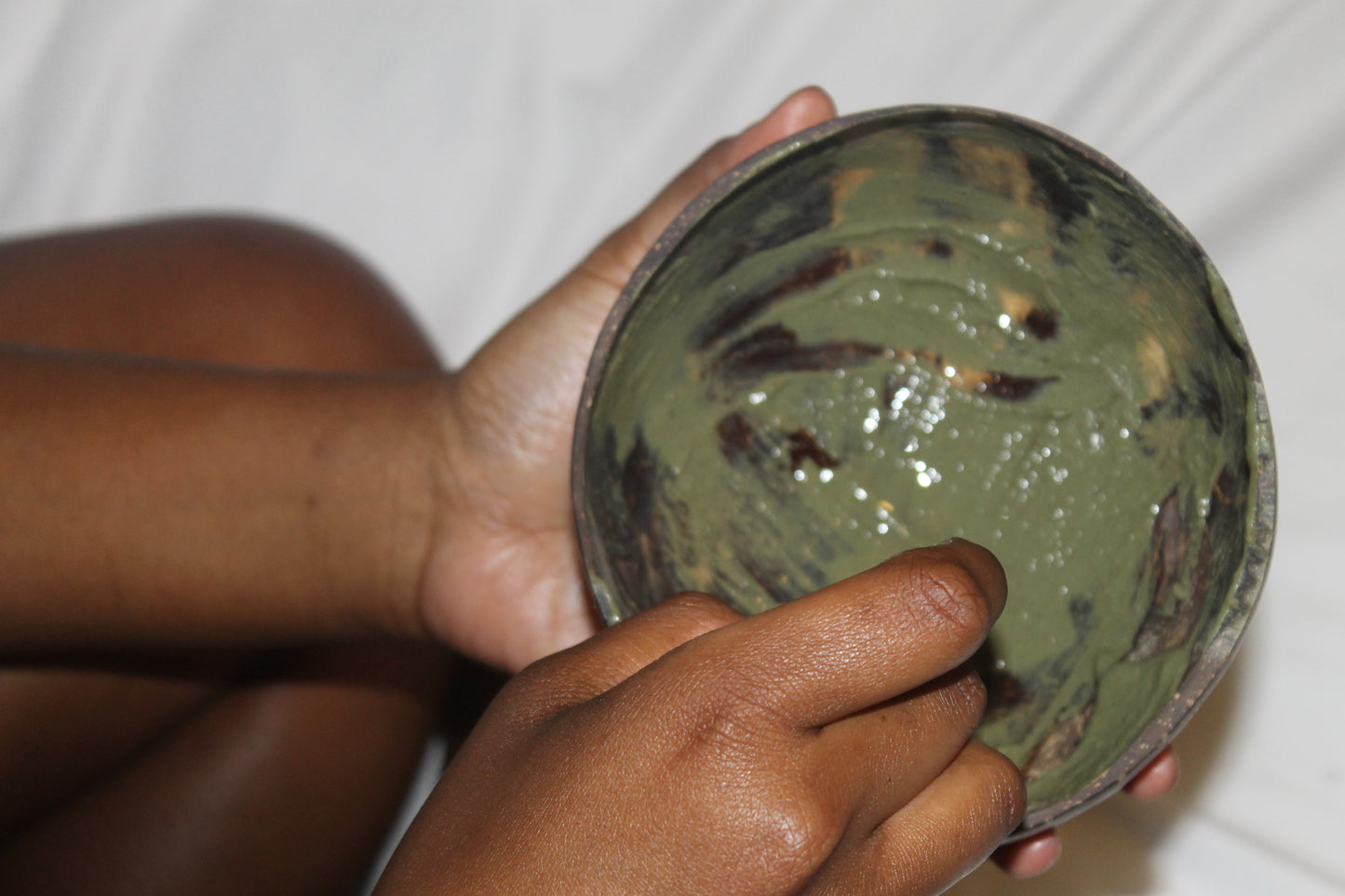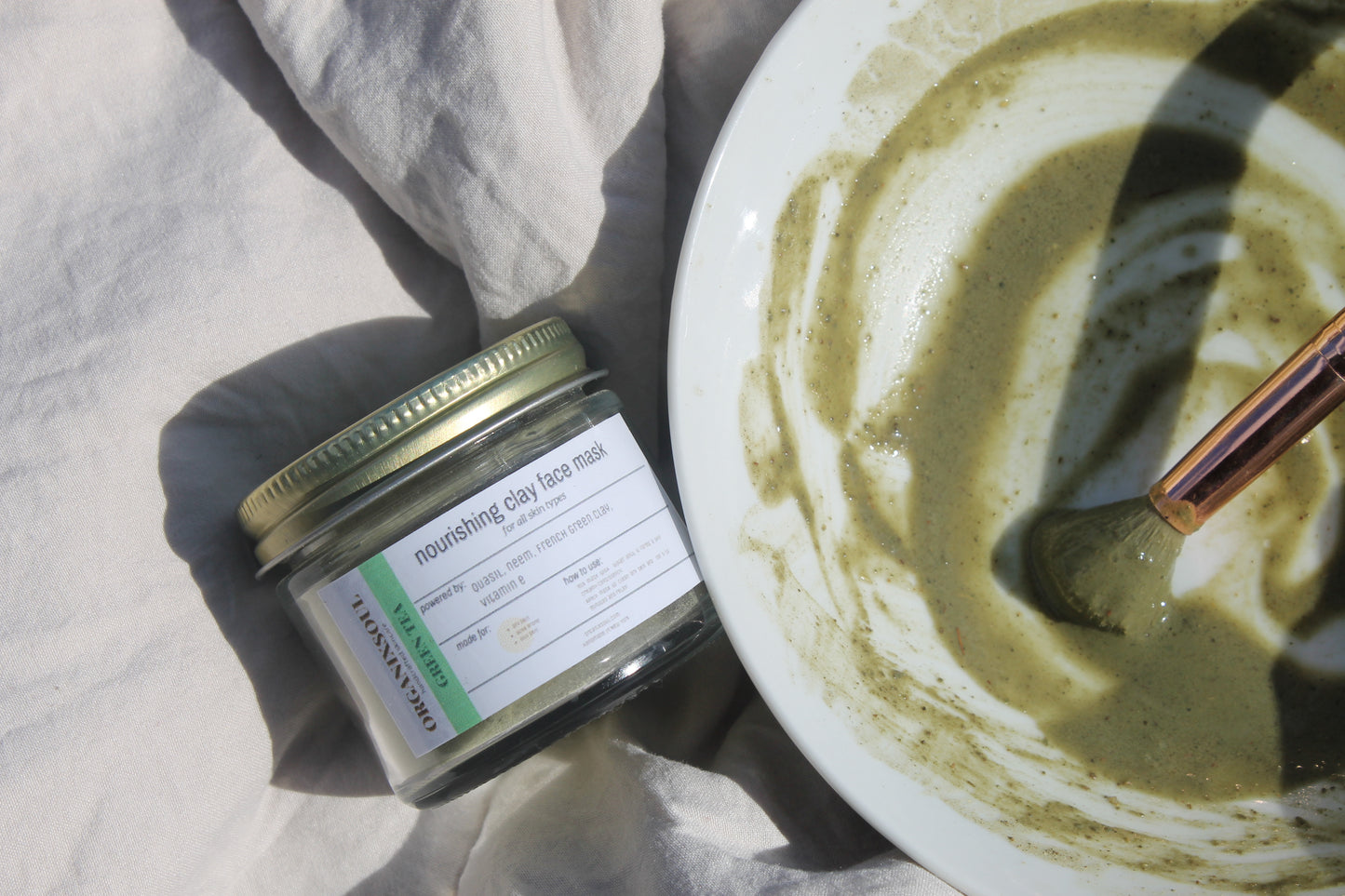 Cleaned me OUT
Skin Type: Combination
Age: 23
Used it recently on my skin that was clogged, dry, irritated from picking at my pimples and this mask CLEANED/CALMED my skin back to normal. My nose was ridden of its filaments, an enraged pimple was flattened, and fungal acne spots were cleared. WE LOVE IT!